Кирилл Капризов
Фото: globallookpress.com
Нападающий Кирилл Капризов подписал предварительный контракт с ЦСКА. Об этом сообщает североамериканский журналист Фрэнк Серавалли.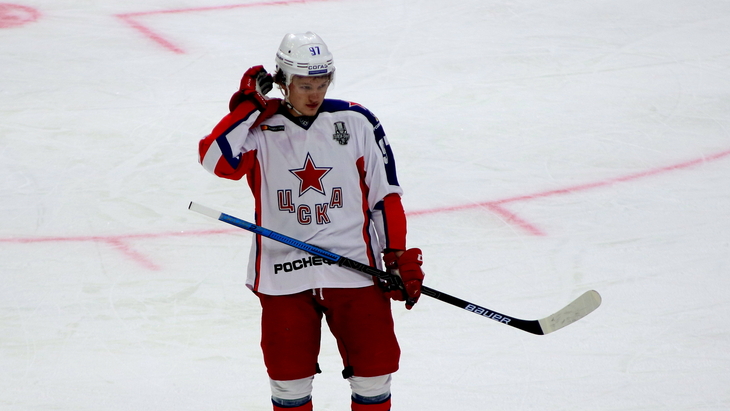 Update:? Hearing Kirill Kaprizov has a tentative agreement in place with CSKA Moscow on a one-year, 8-figure deal ($USD) to begin on Sept. 1 – should a new contract not materialize with #mnwild.
However, the Wild appear ready and willing to talk a medium-term length deal. [1/2]
— Frank Seravalli (@frank_seravalli) August 9, 2021
В прошлом сезоне Капризов выступал за «Миннесоту». По итогам сезона он получил приз лучшему новичку НХЛ. В завершившемся регулярном чемпионате он провел 55 матчей и набрал 51 (27+24) очко. «Миннесота» уже несколько месяцев ведет переговоры с российским хоккеистом о новом контракте, но стороны так до сих пор и не договорились.
Ранее сообщалось, что Капризов хочет вернуться в ЦСКА ради возможности сыграть на Олимпиаде-2022 в Пекине.